Death, where is your sting?
1 Corinthians 15:55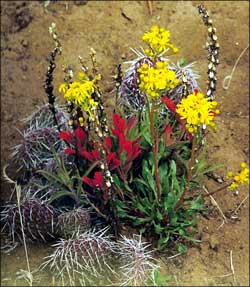 Christ steps out of the tomb and death is reduced to nothing.
Christ rises and the angels are wild with delight.
Christ rises and life is set free.
Christ rises and the graves are emptied of dead.
O yes, for he broke from the tomb like a flower ...
from an Easter Sermon by St. John Chrysostom
Easter greetings from the
Desert Foundation!