Join the Desert Foundation's Tessa Bielecki for the second annual
Celebration of Celtic Spirituality
From the Desert to the Celts
September 29, 2007
La Veta, Colorado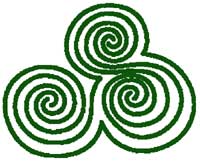 The 2nd Annual Celebration of Celtic Spirituality offers participants an opportunity to delve more deeply into the richness of the Celtic spirit by connecting the spirituality of the Celtic Christians to the Desert Mothers and Fathers. The Desert Foundation's Tessa Bielecki will lead a one day retreat which will explore some of this approach to contemplative spirituality.
Join us in the beautiful autumn weather and experience a sacred place where, according to the Celts, the line between the sacred and the physical is wondrously "thin."
Program Details
What
A one day retreat: From the Desert to the Celts
When
Saturday, September 29, from 10;00 am-5:00 pm. (Lunch will be on your own from 11:30 am-2:00 pm.)
Where
The upstairs meeting room of the La Veta Public library: 310 S. Main Street, La Veta, CO
Cost
$35.00 advance registration prior to September 22nd; $45.00 at the door
Space is limited, so register early!
For more information, visit:
www.stbenedictlaveta.org/celtic.html
Email us at celtic@stbenedictlaveta.org
or call 719.742.5202
To register
Send your name, address, phone number or email address, and enclose your check or money order for $35.00 to: St. Benedict Episcopal Church, PO Box 1186, La Veta, CO 81055
Stay overnight in La Veta and join us
Sunday morning, September 30 at 11:00 am for a
Celtic Inspired Eucharist
St. Benedict Episcopal Church
113 W. Field St., La Veta, CO
How to get there
La Veta is at the base of the Huajatolla Mountains, a country steeped in legend. The town offers many options for accommodations. For more information, go to the La Veta Chamber of Commerce web site and click on "lodging" under the business directory heading.
Retreat Leader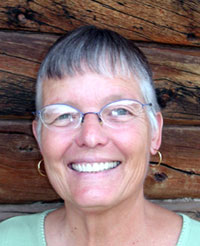 Tessa Bielecki is co-foundress of the Spiritual life Institute where she lived as a monk and the community's Abbess for almost forty years. After living in Ireland for nearly a decade, she now lives as a laywoman and hermit in the desert of Crestone, Colorado. She has recently created the Desert Foundation and is the author of Teresa of Avila: Mystical Writings and Ecstasy and Common Sense.
Interested in Celtic music?
Come to La Veta early and attend the Spanish Peaks International Celtic Music Festival. Learn more at www.celticmusicfest.com